Na jakie tytuły czekasz w 2023 roku? Oto lista nadchodzących gier.
2022 rok nie rozpieszczał graczy w mocno oczekiwane produkcje, oczywiście poza kilkoma wyjątkami – Elden Ring, God of War: Ragnarok czy Dying Light 2. Czy nowy rok bardziej usatysfakcjonuje fanów wirtualnej rozrywki? Już sam początek zapowiada się ciekawie – Forspoken, Dead Space Remake, Deliver Us Mars czy Atomic Heart.
Potem możesz zacierać ręce na Skull and Bones, Dead Island 2, Resident Evil 4 Remake, The Legend of Zelda: Tears of the Kingdom, Diablo IV, Alan Wake 2 czy Starfield. Oczywiście premier jest znacznie więcej i warto rzucić okiem na pełną listę. W miarę upływu czasu będziemy aktualizować to zestawienie o kolejne zapowiedzi i daty premier.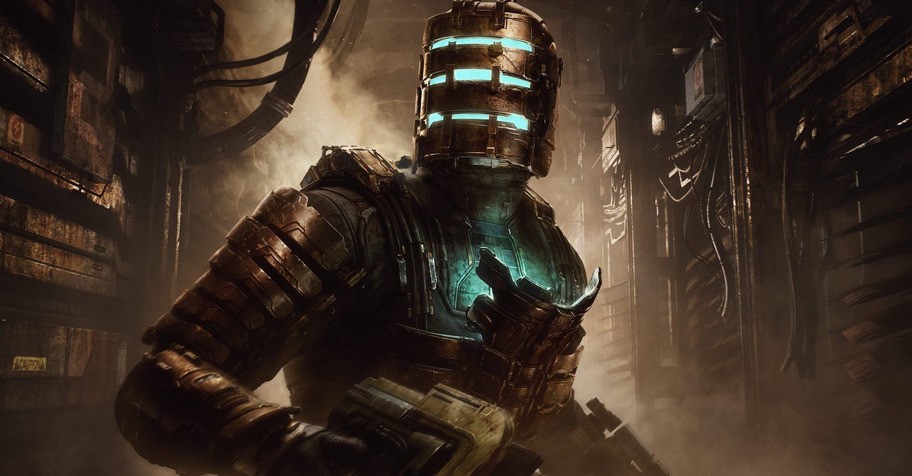 STYCZEŃ 2023
styczeń 13 – Dragon Ball Z Kakarot PS5, Xbox Series X|S
styczeń 13 – One Piece Odyssey- PS4, PS5, Xbox One, Xbox Series X|S, PC
styczeń 19 – Persona 4 Golden – PS4, Xbox One, Xbox Series X|S, PC
styczeń 19 – Shin Megami Tensei: Persona 3 Portable – PS4, Xbox One, Xbox Series X|S, PC
styczeń 19 – Colossal Cave – PS5, Xbox Series X|S, Switch, PC
styczeń 20 – Fire Emblem Engage – Switch
styczeń 20 – Monster Hunter Rise – PS4, PS5, Xbox One, Xbox Series X|S
styczeń 24 – Forspoken – PS5, PC
styczeń 27 – Dead Space Remake – PS5, Xbox Series X|S, PC
styczeń 31 – Raiden 4 x Mikado Remix – PS4, PS5, Xbox One, Xbox Series X|S, PC
styczeń 31 – Age of Empires 2: Definitive Edition – Xbox One, Xbox Series X|S
styczeń 31 – Season: A Letter to the Future – PS4, PS5, PC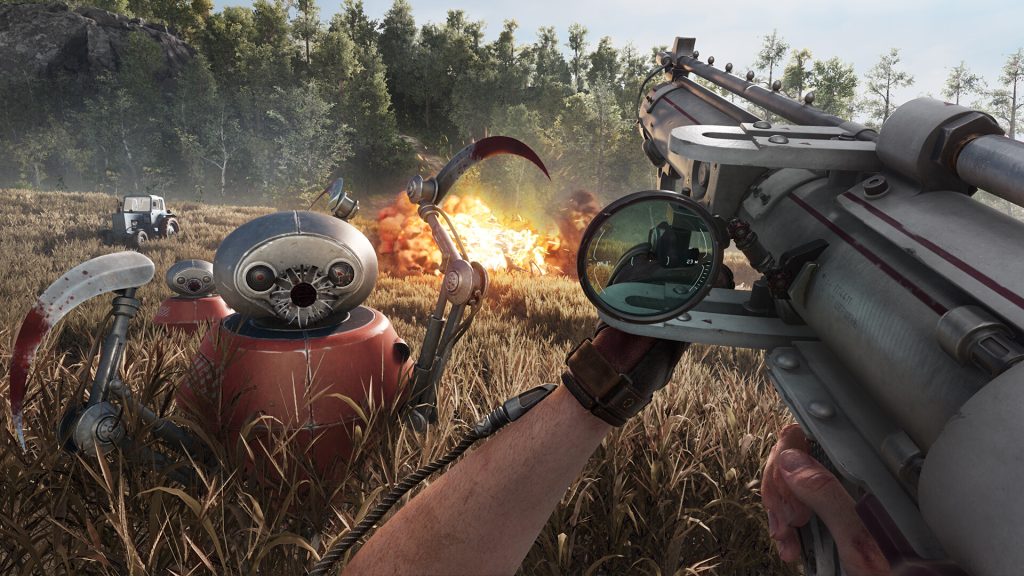 LUTY 2023
luty 2 – Deliver Us Mars – PS4, PS5, Xbox One, Xbox Series X|S, PC
luty 10 – Hogwarts Legacy – PS4, PS5, Xbox One, Xbox Series X|S, PC
luty 14 – Labyrinth of Galleria: The Moon Society – PS4, PS5, Switch, PC
luty 14 – Blanc – Switch, PC
luty 16 – Theatrhythm Final Bar Line – PS4, Switch
luty 17 – Wild Hearts – PS5, Xbox Series X|S, PC
luty 17 – Tales of Symphonia Remastered – Switch
luty 21 – Like a Dragon: Ishin! – PS4, PS5, Xbox One, Xbox Series X|S, PC
luty 21 – Atomic Heart – PS4, PS5, Xbox One, Xbox Series X|S, PC
luty 22 – Horizon Call of the Mountain – PSVR2
luty 22 – Digimon World: Next Order – Switch, PC
luty 23 – Company of Heroes 3 – PC
luty 23 – Sons of the Forest – PC
luty 23 – Blood Bowl 3 – PS4, PS5, Xbox One, Xbox Series X|S, Switch, PC
luty 24 – Octopath Traveler 2 – PS4, PS5, Switch, PC
luty 24 – Kirby's Return To Dreamland Deluxe – Switch
luty 24 – Atelier Ryza 3: Alchemist of the End and the Secret Key – Switch
luty 28 – Destiny 2: Lightfall – PS4, PS5, Xbox One, Xbox Series X|S, PC
luty 28 – Scars Above – PS4, PS5, Xbox One, Xbox Series X|S, PC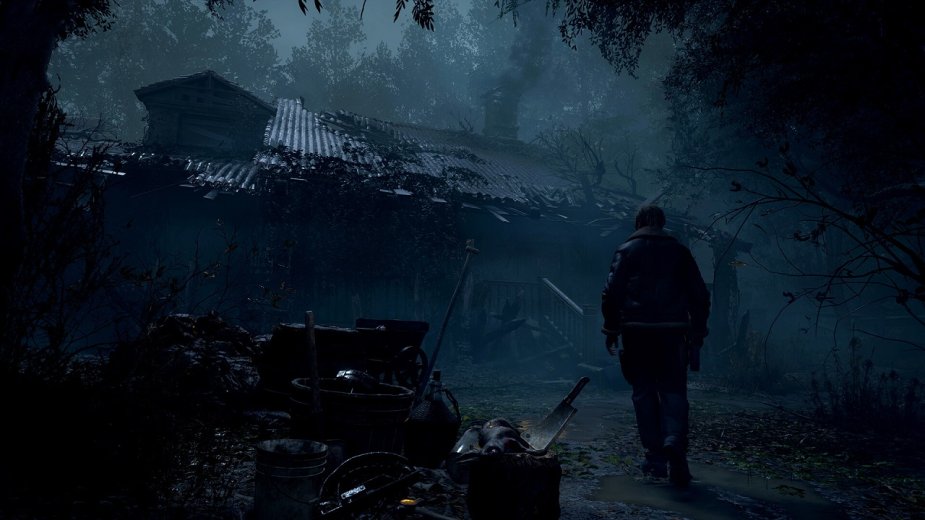 MARZEC 2023
marzec 3 – Wo Long: Fallen Dynasty – PS4, PS5, Xbox One, Xbox Series X|S, PC
marzec 3 – The Last of Us Part 1 – PC
marzec 9 – Skull and Bones – PS4, PS5, Xbox One, Xbox Series X|S, PC
marzec 9 – Fatal Frame: Mask of the Lunar Eclipse – PS4, PS5, Xbox One, Xbox Series X|S, Switch, PC
marzec 14 – The Legend of Heroes: Trails to Azure – PS4, Switch, PC
marzec 17 – Bayonetta Origins: Cereza and the Lost Demon – Switch
marzec 17 – Star Wars Jedi: Survivor – PS5, Xbox Series X|S, PC
marzec 22 – Have a Nice Death – Switch, PC
marzec 24 – Resident Evil 4 Remake – PS5, Xbox Series X|S, PC
marzec 28 – Crime Boss: Rockay City – PC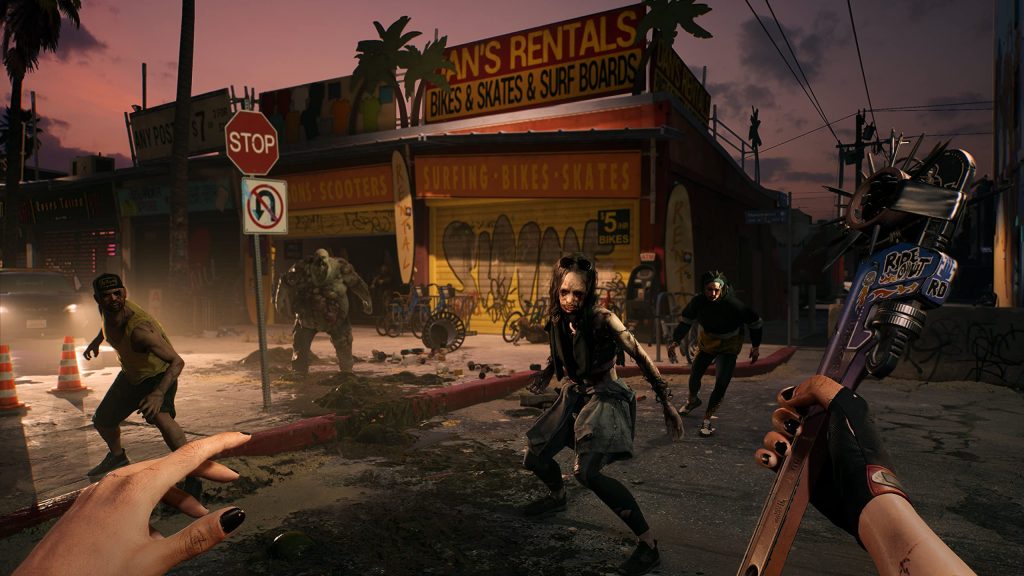 KWIECIEŃ 2023
kwiecień 4 – Meet Your Maker – PS4, PS5, Xbox One, Xbox Series X|S, PC
kwiecień 14 – Process of Elimination – PS4, Switch
kwiecień 19 – Horizon Forbidden West: Burning Shores – PS5
kwiecień 21 – Dead Island 2 – PS4, PS5, Xbox One, Xbox Series X|S, P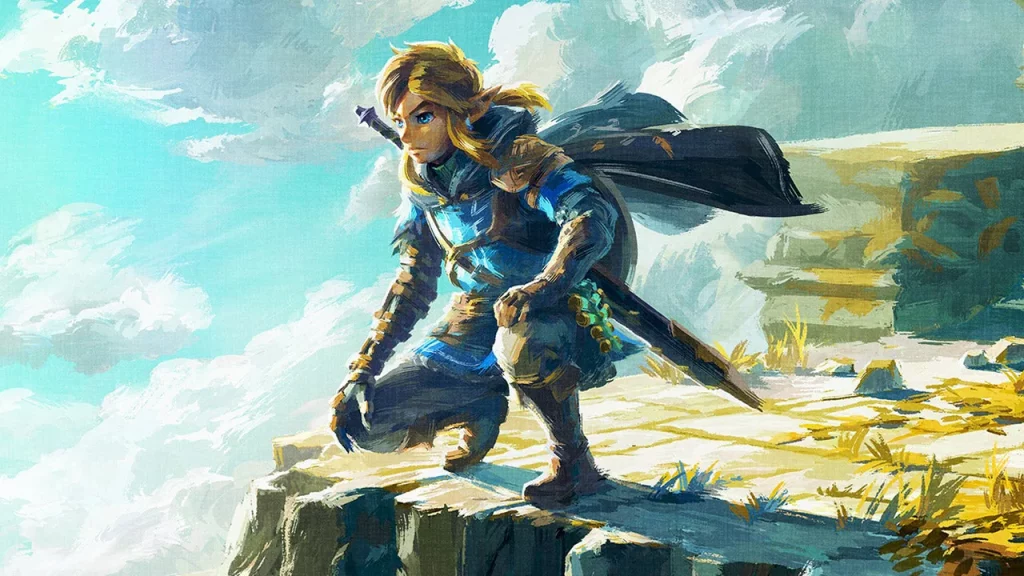 MAJ 2023
maj 12 – The Legend of Zelda: Tears of the Kingdom – Switch
maj 26 – Suicide Squad: Kill the Justice League – PS5, Xbox Series X|S, PC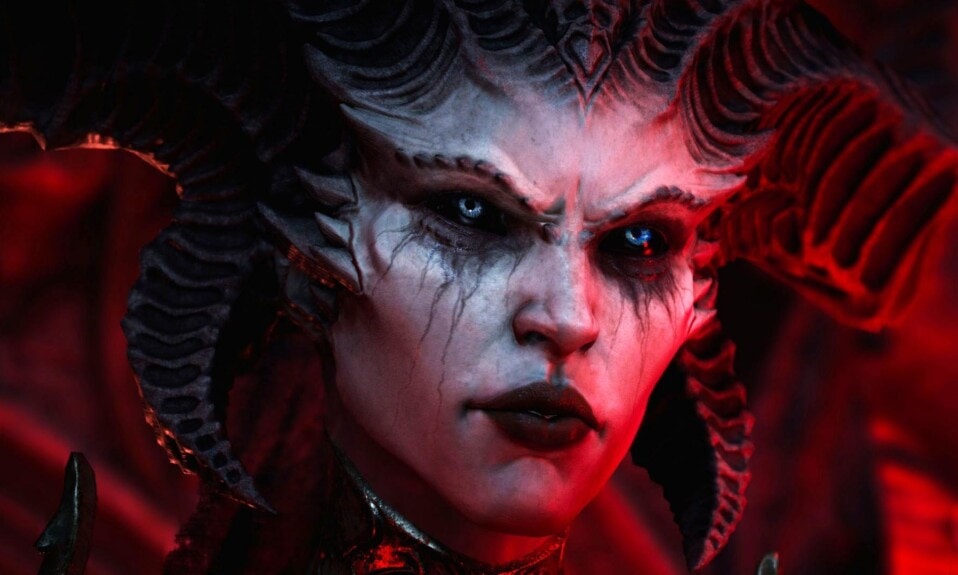 CZERWIEC 2023
czerwiec 2 – Street Fighter VI – PS4, PS5, Xbox Series X|S, PC
czerwiec 6 – Diablo IV – PS4, PS5, Xbox One, Xbox Series X|S, PC
czerwiec 22 – Final Fantasy XVI – PS5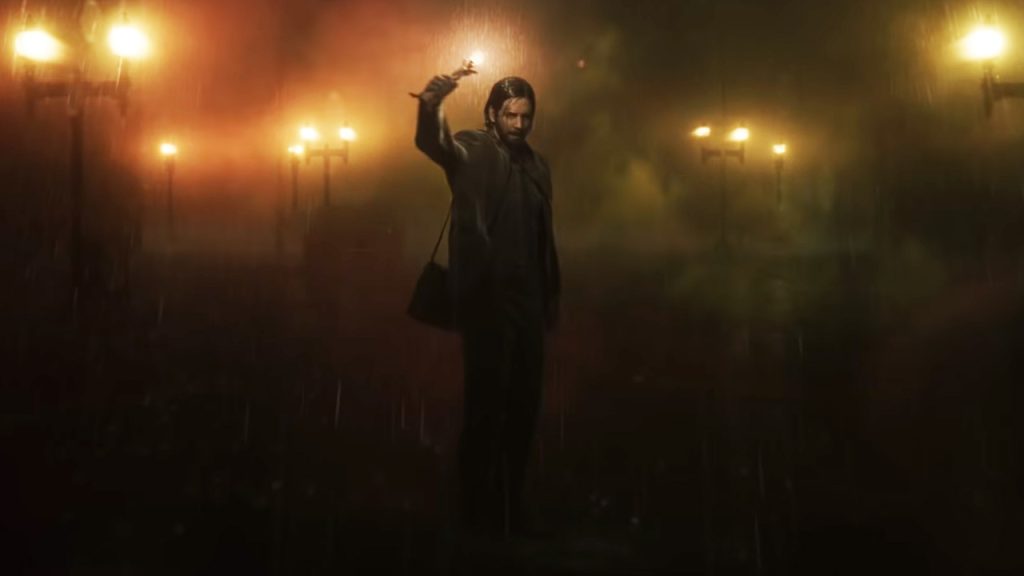 SIERPIEŃ 2023
18 sierpnia – The Texas Chain Saw Massacre – PS4, PS5, Xbox One, Xbox Series X|S, PC
22 sierpnia – Immortals of Aveum – PS5, Xbox Series X/S, PC
WRZESIEŃ 2023
6 września – Starfield – Xbox Series X|S, PC
PAŹDZIERNIK 2023
5 października – Assassin's Creed Mirage – PS5, Xbox Series X/S, PC, PS4, Xbox One
20 października – Marvel's Spider-Man 2 – PS5
26 października – Ghostrunner II – PS5, Xbox Series X/S, PC
27 października – Alan Wake II – PS5, Xbox Series X/S, PC
LISTOPAD 2023
10 listopad – Call of Duty: Modern Warfare III
GRUDZIEŃ 2023
7 grudnia – Avatar: Frontiers of Pandora – PS5, Xbox Series X|S, PC
POZOSTAŁE GRY BEZ DATY PREMIERY
Anger Foot – PC
Arc Raiders – PS5, Xbox Series X|S, PC
Ark 2 – Xbox One, Xbox Series X|S, PC
Armored Core VI: Fires of Rubicon – PS4, PS5, Xbox One, Xbox Series X|S, PC
Atlas Fallen – PS5, Xbox Series X|S, PC
Baldur's Gate III – PC
Banishers: Ghosts of New Eden – PS5, Xbox Series X|S, PC
Behemoth – PSVR2
Blazing Strike – PS4, PS5, Switch, PC
Blue Protocol – PS5, Xbox Series X|S, PC
Bounty Star – PS4, PS5, Xbox One, Xbox Series X|S, PC
Bramble: The Mountain King – PC
Chants of Sannaar – Switch, PC
Cocoon – Xbox One, Xbox Series X|S, Switch, PC
Crash Team Rumble – PS4, PS5, Xbox One, Xbox Series X|S
Creature Keeper – PC
Crime Boss: Rockay City – PS5, Xbox Series X|S
Cyber Knights: Flashpoint – PC
Cyberpunk 2077: Phantom Liberty – PS5, Xbox Series X|S, PC
Dordogne – Switch, PC
Dune: Awakening – PC
Earthblade – brak
Earthlock – PS4, PS5, Xbox One, Xbox Series X|S, PC
Eiyuden Chronicle: Hundred Heroes – PS5, Xbox One, Xbox Series X|S, PC
Eternights – PS4, PS5, PC
Everspace 2 – PS4, Xbox One, PC
Everywhere – brak
The Expanse Telltale Series – PC
Fae Farm: Escape – Switch
Final Fantasy VII Rebirth – PS5
Flintlock: The Siege of Dawn – PS4, PS5, Xbox One, Xbox Series X|S, PC
Flock – PS4, PS5, Xbox One, Xbox Series X|S, PC
Forever Skies – PS5, PC
Forza Motorsport – Xbox One, Xbox Series X|S, PC
GrimGrimoire OnceMore – PS4, PS5, Switch
Gunbrella – Switch, PC
Hades 2 – brak
Hell Is Us – PS5, Xbox Series X|S, PC
Hellboy: Web of Wyrd – PS4, PS5, Xbox One, Xbox Series X|S, Switch, PC
Homeworld 3 – PC
Hyenas – PS4, PS5, Xbox One, Xbox Series X|S, PC
Hyper Light Breaker – PC
Hytale – PC
The Invincible – PS5, Xbox Series X|S, PC
Judas – PS5, Xbox Series X|S, PC
Kerbal Space Program 2 – PS4, Xbox One, PC
Killer Klowns from Outer Space: The Game – PS4, PS5, Xbox One, Xbox Series X|S, PC
The Last Case of Benedict Fox – Xbox One, Xbox Series X|S, PC
Last Days of Lazarus – PS5, Xbox Series X|S
The Last Spell – PS4, PS5
The Last Worker – PS5, Xbox Series X|S, Switch, PC
Leap – PS4, PS5, PC
Lies of P – brak
Lightyear Frontier – Xbox One, Xbox Series X|S, PC
Like a Dragon: The Man Who Erased His Name – PS4, PS5, Xbox One, Xbox Series X|S, PC
The Lords of the Fallen – PS5, Xbox Series X|S, PC
Marvel's Spider-Man 2 – PS5
Mega Man Battle Network Legacy Collection – PS4, Switch, PC
Metal Slug Tactics – Switch, PC
Minecraft Legends – Xbox One, Xbox Series X|S, Switch, PC
Monster Menu: The Scavenger's Cookbook – PS4, PS5, Switch
My Time at Sandrock – PC
Nightingale – PC
Nine Sols – PC
Palworld – PC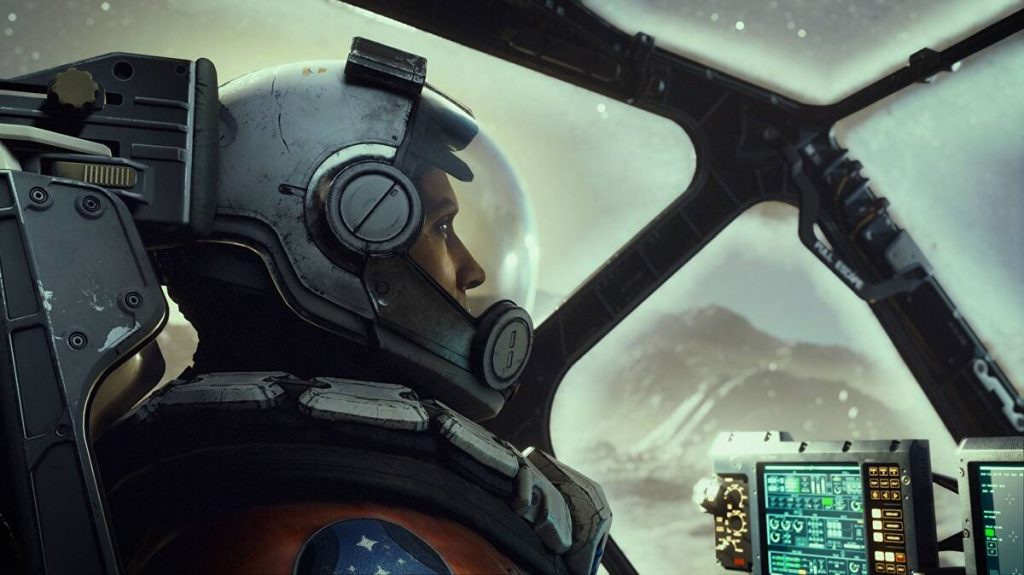 Party Animals – Xbox One, Xbox Series X|S, PC
The Plucky Squire – PS5, Xbox Series X|S, Switch, PC
Post Trauma – brak
Prehistoric Kingdom – PC
Process of Elimination – PS4, Switch
Ravenlok – Xbox One, Xbox Series X|S, PC
Ravenswatch – PS5, PC
Redemption Reapers – PS4, Switch, PC
Replaced – Xbox One, Xbox Series X|S, PC
Returnal – PC
RoboCop: Rogue City – PS5, Xbox Series X|S, Switch, PC
Rune Factory 3 Special – Switch
S.T.A.L.K.E.R. 2: Heart of Chornobyl – Xbox Series X|S, PC
Schim – PS4, PS5, Xbox One, Switch, PC
Sea of Stars – PS4, PS5, PC
Skate Story – PC
Star Wars: Hunters – Switch
Story of Seasons 4: A Wonderful Life – Switch
Suikoden 1&2 HD Remaster – PS4, Xbox One, Switch, PC
Super Bomberman R 2 – PS4, PS5, Xbox One, Xbox Series X|S, Switch, PC
Test Drive Unlimited: Solar Crown – PS5, Xbox Series X|S, Switch, PC
Thirsty Suitors – PS4, PS5, Xbox One, Xbox Series X|S, Switch, PC
Time Flies – PS4, PS5, Switch, PC
Transformers: Reactivate – brak
Tron: Identity – PC
Under the Waves – PS4, PS5, Xbox One, Xbox Series X|S, Switch, PC
V Rising – PC
Valheim – Xbox One, Xbox Series X|S, PC
Viewfinder – PS5, PC
Void Terrarium 2 – PS4, Switch
Warhammer 40,000: Space Marine 2 – PS5, Xbox Series X|S, PC
Wayfinder – PS4, PS5, PC
Where Winds Meet – PC
The Wolf Among Us 2 – PS4, PS5, Xbox One, Xbox Series X|S, PC