Since many Polish studios and creators make video games, we've decided to start a completely new series focused on introducing the most interesting upcoming titles from the Polish gamedev. If you're interested in what's currently in development in both small studios and corporate giants, we've got something for you.
Instead of several news items, we'll prepare on big, condensed editorial every other Wednesday – make sure to visit us regularly if you wanna know what's happening. For starters: three projects that made us turn our heads.
Escape Doodland
There's always cravings for a good platforming title. I was raised on games which focused on different characters jumping around and collecting gold coins, gemstones, apples and carrots or magical spheres. This is the kind of game Escape Doodland will be, made by appSide Down. The plot is obviously very complicated, as per the conventions of platform games: the idyllic realm of Doodland is attacked by a monstrous invader, with only the sympathetic Doodles to stand against him.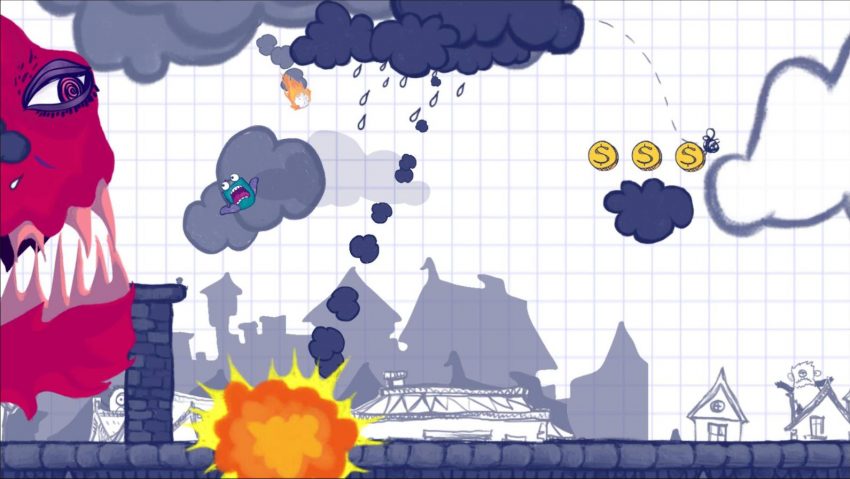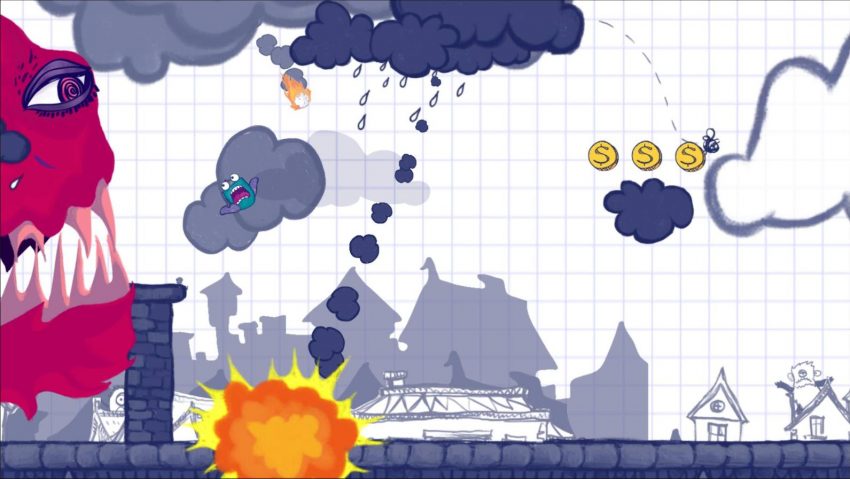 Gameplay will concentrate on running away from the monster and avoiding obstacles, alongside collecting the local currency – surprise, surprise! – gold coins. The authors claim that Escape Doodland will be challenging, but they're putting in the work to ensure it won't be frustrating. Screenshots are exclusive to our website.
"We've started work on Escape Doodland some time ago (we'll soon reach the 2 year mark) and initially, we had no idea what to do – the two of us didn't even know how to program. We wanted to start with something simple and within our ability, so we settled on a 2D platformer.

After Piotrek learned how to code and created the game's mechanics, the time came to come up with the general mood and concept of the game. We thought for a while about it and finally we settled on… doodles. We thought up the character, Doodler, who lives in Doodland, which in turn was invaded by the Omnomus. The player will travel through different lands, running away from the oppressor. If you want to know why we chose doodles, we can say: "we've no idea". Maybe we just like to doodle, you know? Or maybe there's just not enough games in that style? The art style changed many, many times throughout development and we've only clarified it after about a year of production."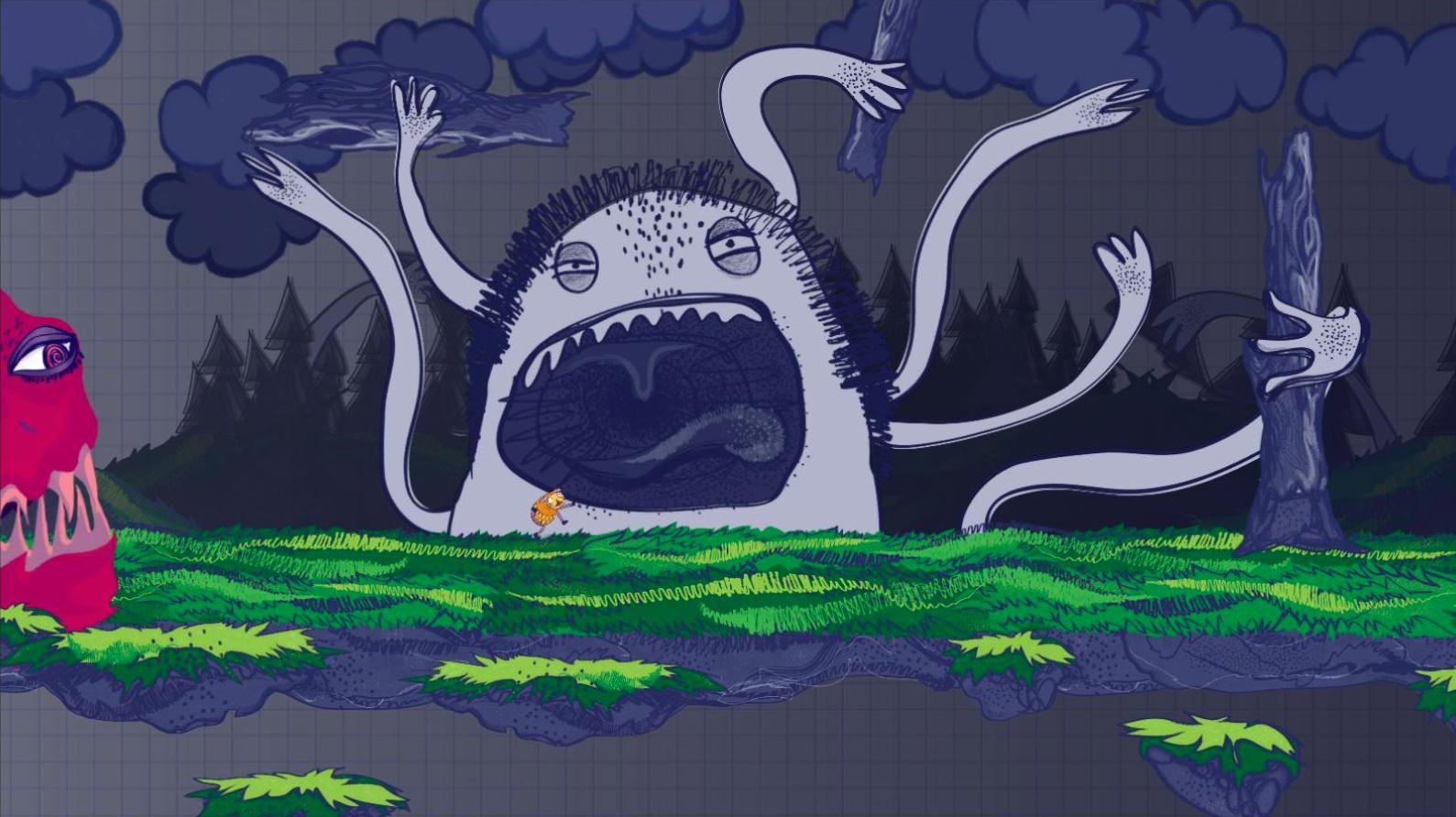 "If I recall correctly, the idea for the game came to us when we played Geometry Dash. We were inspired by its minimalism and popularity despite the crazy difficulty. Initially, we went after a style similar to Geometry Dash's, but we decided that we can do something more complicated. People often say that Escape Doodland reminds tchem of Rayman, but… the last Rayman we played was the one from 1995 and we didn't really think of that game much.

Making the game from the very beginning was very hard, we had to learn everything from scratch. Time was an issue as well – we both had day jobs, so having to work on the game in our spare hours made the process very slow, not to mention living a normal life. Fortunately, near the beginning of the year we found a publisher, so we can work more efficiently on the game. It's not easy to work on games as a duo.

I think that what separates us from other titles, apart from the style, is the difficulty level. We want the game to be very challenging, from the top. It's not so simple, it's easy to go overboard and just frustrate the player. We also want our world to be very diverse, the different levels share some common things, but they're all very dissimilar in the end.

The game's premiere is planned on Q1 2018 on PC and Q2 on mobile. In about a month we plan to release a closed demo and test the game's difficulty. Have a try, there's a submission form on our website." – appSide Down
N/A: Access Denied
If you have ever dreamed of becoming a hacker, international Øyvind Development Group studio gives you a unique opportunity to try your hand at it without any consequences.
N/A: Access Denied is a hacking multiplayer game allowing for sole or cooperative attacking of virtual servers. While working on this title, Øyvind Dev set themselves a goal to deliver users a realistic feeling of hacking and an open world, full of players with which they will be able to interact on a level never seen before in any other game. The story focuses on a fight between bureaucrats of a totalitarian regime with various hacker groups. In the game world users will also be able to crack server security and even create their own advanced websites and apps.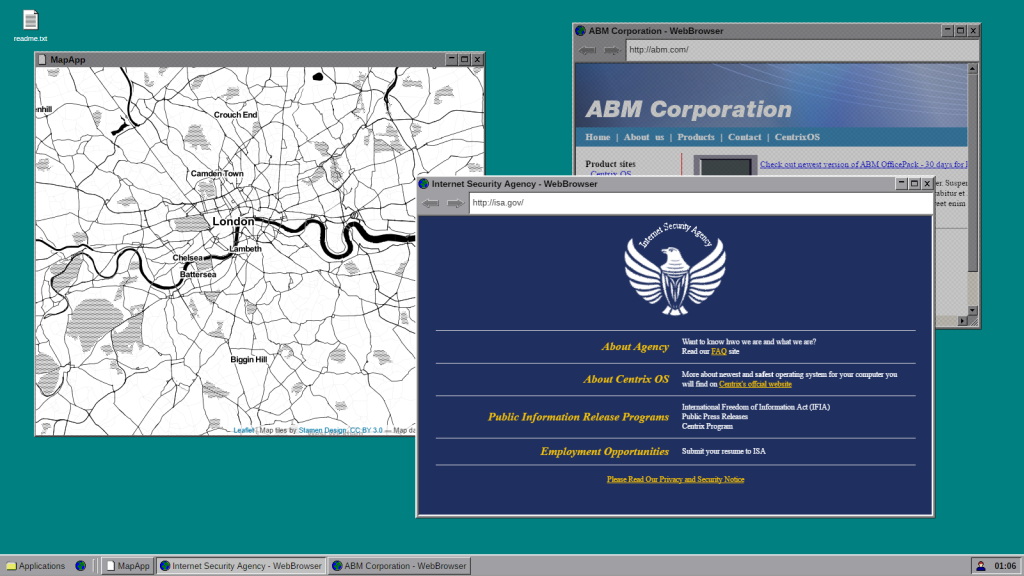 "History has shown us that hacking games, with their very limited target group, usually serve two types of gameplay. On one hand we have productions that only use hacking mini-games, that shouldn't even be considered representatives of the genre due to a very minimised role and lacking complexity of their mechanics. On the other hand there are still a few older and primitive classics as well as indie games that even without sophisticated mechanics, or graphics can still provide fulfilling and atmospheric experience. In our case however we always wanted to portray the emotions and true feelings of cracking servers and stealing corporate secrets in a realistic way. Unfortunately none of the existing games could offer anything even close to the realism and immersion we expected. N/A:Access Denied is thus a project trying to combine dynamic mechanics with realistic recreation of real life hackers' work. Beside the realism we also offer freedom and ability to make decisions".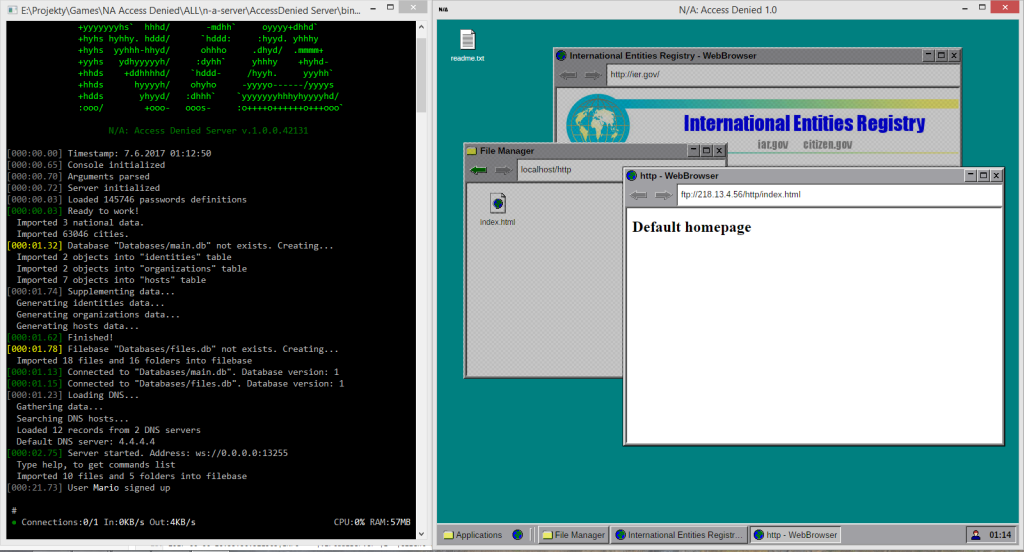 "Indie developers need passion to finish their work. First plans for N/A: Access Denied emerged few years ago, around summer 2015 to be more precise. Since then we worked tirelessly on few different versions of the game and now we're getting close to finishing our best concept. Whole development process is made out of a lot of smaller elements and the design phase and implementation of each one motivates us to take on new challenges. As most of the basic mechanics of N/A:Access Denied already exists we're now focusing on generating more user intractable content to the game. Similarly to all indie developers it is hard for us to precisely say when we'll be able to release the final version to the world. During the internal testing we are continuously improving our vision on bigger and smaller scale. However we plan to release first public demo soon." – Mariusz Krawczyk, Founder of Øyvind Development Group
Rise of Insanity
Have you ever thought what it is to be a psychologist delving into the darkest corners of the human mind? In Red Limb's Rise of Insanity you'll be able to find out – and soon, since it will land tomorrow on Steam Early Access.
As Doctor Stephen Dowell you will face the curious case of a man who practically cannot be diagnosed. Things take a scary turn very soon when the patient's family disappears and the police has no clue how to handle the complicated case. The game will be released both as a classic horror on PCs, as well as on VR platforms, doubtlessly increasing tension there. The game's been in development since November 2016 and it looks good enough that maybe it's worth following. Here's an exclusive screenshot of a kitchen: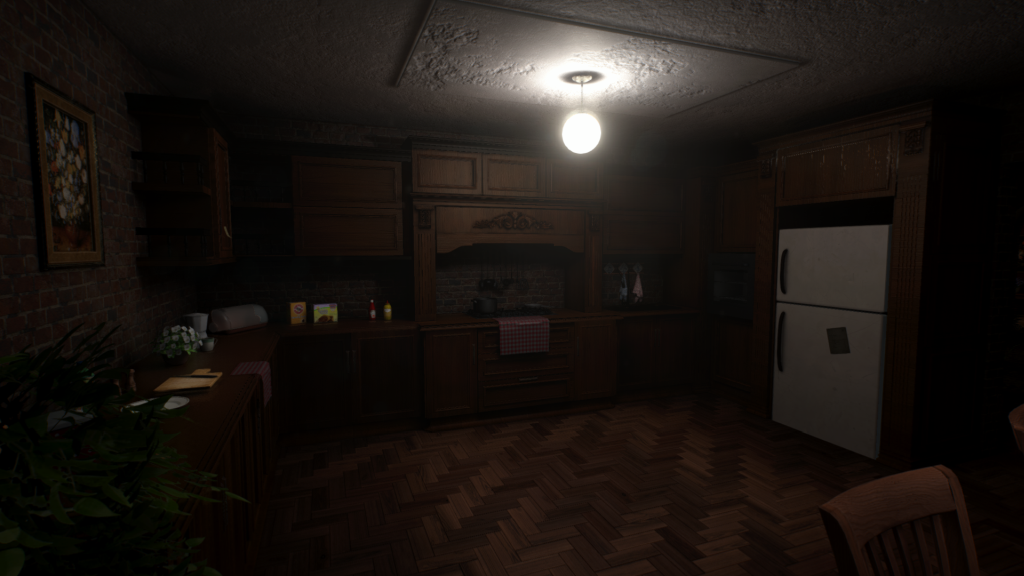 "The human mind is an endless source of inspiration for horror, since we all hide a bigger or smaller monster inside. Dark stylings accompanied us since our previous project – The Purge Day. We love heavy cinema, so getting to making a full-featured, interactive horror story was a matter of time.

The toughest nut to crack was designing the game for two different gameplay models – classic and VR. Virtual reality has its own rules and is still being discovered, so there are no universal ways of handling it and many PC game design standards rarely work in VR. Concurrent development took a lot of time, but the end result is more than satisfying, especially the high graphics quality on both platforms platformach." – Kylu, RedLimbStudio