As far as I can only remember, I've never had much love for RTS games. There were exceptions to that rule, such as Command & Conquer, Age of Empires, Total War or Warcraft, but this particular genre never found a particular place in my imagination.
However, the saying goes that the only constant thing in our lives is change. And it seems that after my first experiences with Golem Gates – a title that most likely means nothing to you (yet!) – I'm a lot closer to returning to electronic real time strategy. And you, after reading my short text, will decide to have a closer look at this game, I can guarantee that.
An unorthodox approach pays off!
It's worth starting with the fine folks responsible for the project. Golem Gates is the debut of four people coming from different walks of gamedev. Often, the best ideas come at the least expected moments. This rule was in play when Laser Guided Games' Matt Oelfke and Rob McLaughlin began working with Josh Nizzi and Dalvin Kang of Hollow Earth. Their casual meeting and a short conversation resulted in cooperation. They previously worked on titles such as Gears of War, Unreal Tournament, Civilization and Red Faction, so they've manager to bring some serious pedigree into the mix.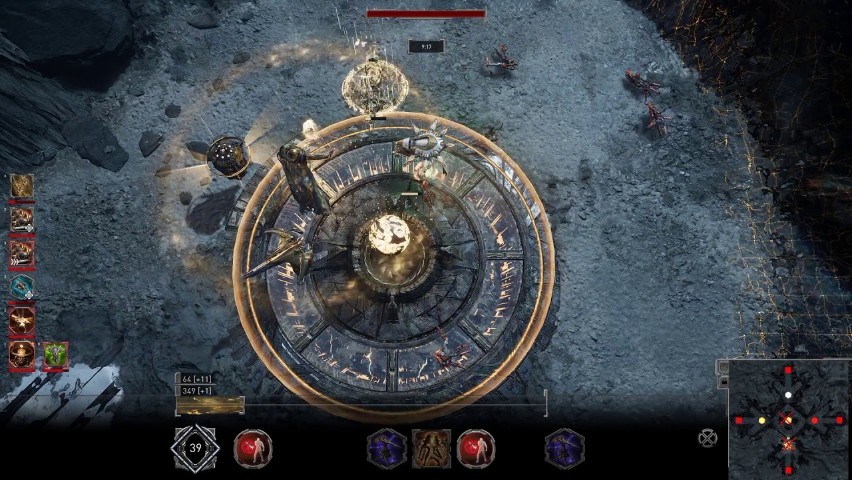 The four had one goal – making a title which will try and avoid poorly copying solutions which were previously done, but at the same time utilize tried-and-true mechanics. That's how Golem Gates was born – a game combining RTS with CCG elements and a dosage of MOBA. Currently it's available in Early Access (its full release is planned for March 2018) and I'd like to share with you my thoughts and feelings from a couple of hours spent with this curious hybrid.
More grim, more intense, more…
The very first look at the screenshots is enough to start comparing the game to League of Legends or – in the case of some older players – BattleForge. The first reason would be Golem Gates' gameplay formula (one map, strategic points waiting to be taken, the last man standing wins), while the 2009 strategy focused on sending to battle a preset army, just like in the discussed game. Here, the commonalities end, since the other thing influencing the final shape of Golem Gates, besides its mixing and matching of genres, is definitely its dark fantasy aesthetic. If League of Legends' (and other MOBAs') colorful world wasn't up your alley, Laser Guided Games and Hollow Games' title could be what you're searching for.
The gameplay is very simple. Every player (you can play solo, there's also a co-op mode) controls their own hero. Before the match starts, players have to setup their deck based on their desired tactics. After their choices are made, the players land in different spots on the map, where they play their cards and depending on the mode, either work to destroy each other or work together to finish off a foe. The developers have created an extremely grim world, a soundtrack which meshes splendidly with the visuals (the music is absolutely mandatory listening!) and more than 120 different cards offering various tactical solutions.
Everything looks better than okay and the level of details on even the tiniest units proves that Golem Gates is the apple of the devs' eye. The gameplay can still leave something to be desired (like the somewhat unsatisfactory AI), but given the version shared with me, it deserves a bit of slack.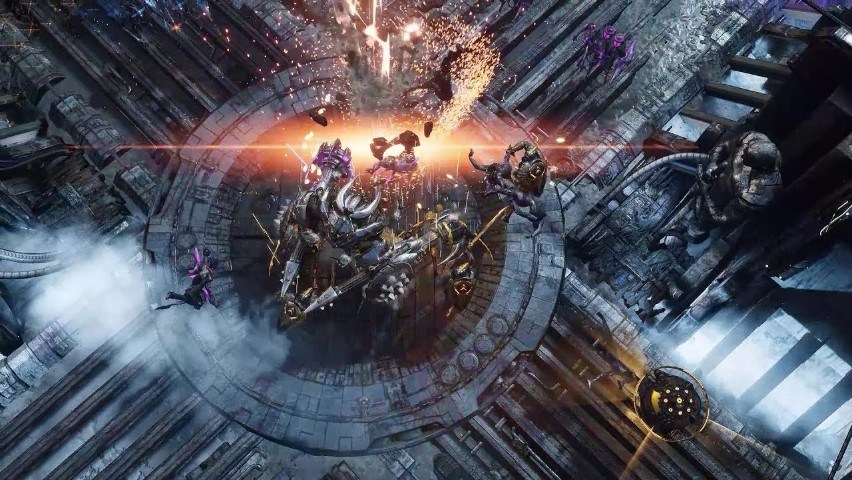 Presenting the game to the players several months before release, the authors gave a clear message regarding their openness. They knew that this was the only way to stand next to their competition, especially since they've chosen the not very popular pay-to-play model – in the face of many free-to-play titles, their game has to handle itself profesionally from start to finish. Whichever way yo look at it, though, purchasing the full version seems especially reasonable given the lack of need to pay for DLC.
Golem Gates – is it worth the wait?
What can we expect from this game? We'll see. If I had to judge it by my experiences up until this point, I'd say I see way more positive things than reasons to worry. It's definitely shaping up to be an interesting proposition for all fantasy fans, especially those with a knack for card games and their mechanics. Golem Gates has potential, let's just hope that the devs will have enough time and steam to fulfill it.
In the meantime, we – riding the wave of the title's positive reception – decided to contact the authors, just for you, and ask them a couple of questions about their upcoming game. Keep a lookout for the interview, which will soon arrive on our blog!